Let's Talk About Vaginal Rejuvenation – Edmonton
Looking for Vaginal Rejuvenation in the Edmonton area? Perhaps you have thought about vagina surgery to tighten your vaginal area, but are concerned and have many questions? We offer specialized Laser treatment in the Edmonton area.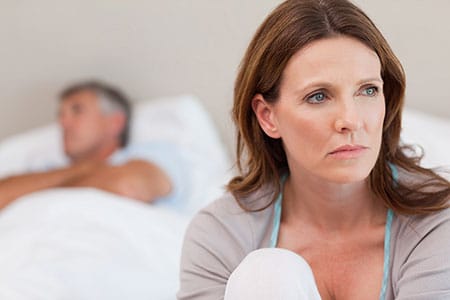 Vaginal irritation and dryness, painful sex, vulva irritation and burning feeling, painful urination and urinary incontinence are symptoms felt by a lot of women pre and post menopause. Menopause vaginal pain, Menopause vaginal itching, and more. These symptoms interfere with women's health and quality of life.
Do you know that recurrent bladder infection that you've been getting may be due to one or more of the symptoms listed above?
Women don't like to talk about it because sadly they have been told for several years, you just have to live with it, it is part of getting old or treatment options presented to them are either ineffective and or limited. Finally, in the last few years, the health technological experts have started paying more attention to women's vaginal and sexual health.
MonaLisa Touch® is one of such new therapy. It uses special laser energy to penetrate the lining of the thinning vaginal and vulva tissue to stimulate growth. The atrophic elastin, collagen and tiny blood pipes in the tissue regrows back restoring the thickness, PH, moisture, healthy bacteria and youthfulness of the vagina.
MLT as we popularly call this procedure at our clinic, also helps reduce or prevent recurrent bladder infections by:
Improving the support of the urethra opening (pee hole) reducing the chances of bacteria travelling from surface into the bladder.
Thin vulva and vaginal lining due to reduced or lack of estrogen cause microscopic tears (tiny that we cannot see with human eyes) around the urethra opening which causes easier penetration of bacteria. Treatment heals these tears and thickening of the mucosa prevents it from occurring.
Treatment effect of MLT is similar to using estrogen but different because no hormones is involved. If a woman says "I cannot use estrogen replacements due to medical reasons" or "I don't want to use estrogen as a choice", MonaLisa Touch® treatment is a great option for treating those irritating, painful annoying vaginal symptoms.
Awesome factors about this novel technology includes the facts that it is quick, painless with no downtime and it is done in office just like a regular pap.
The vaginal rejuvenation process is quite simple. Just 3 treatments 6 weeks apart is recommended but improvement is even noticed after the first treatment by some women.
Bottom line:
don't keep those symptoms to yourselves anymore
you don't need to keep suffering it in silence
you don't have to suck it up because you are older
it does not improve without treatment, in most women, it actually gets worse
don't give up your sex life because of a treatable change.
Let's talk about it, let's discuss the MonaLisa Touch® option for you. Call the clinic for a free consult, all women are welcome!
I'll also use this opportunity to announce that a vaginal tightening machine and a pelvic floor muscle tightening chair will arriving at our clinic soon. Call for a consult and enjoy our discounted introductory treatment packages.
Your Vaginal Rejuvenation Edmonton provider.